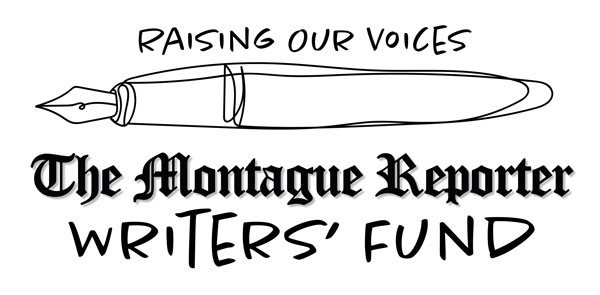 Dear Readers,
The Montague Reporter is a rare non-profit community newspaper, run by a small staff and supported by a team of volunteers. For years our writers, reporters, and editors all have worked well beyond the basic fees and stipends we are able to offer. They are the pillars of this newspaper.
They tell us of the natural world around us, our cultures, our flights of artistic fancy, our businesses, and our histories. They tell us what our community leaders are up to, reporting on committee decisions both good and bad, miracles and disasters, the wins and losses of our sports teams. They report on the state of our local democracy as well as the stories of everyday community members.
We are striving to pay them adequately. Many are volunteers, who donate their labor out of dedication to this community and the opportunity to create – without volunteers we would never have grown, and without them we would not survive – but many reporters, columnists, and photographers need a little pay to offset and make sustainable the hard work that keeps us informed. Some spend hours in public meetings, which can be a tough slog and are not always the most fascinating of events. But we are a newspaper of record, and they work diligently to report accurately to us all.
We ask you to contribute to our Writers' Fund Annual Drive to support our goal of raising $10,000 toward paying our writers and contributors over the next year.
This inaugural annual drive is an experiment, an effort to earmark funds to boost their pay. We will start with the news reporters, the hardest to find and the hardest to retain. As external costs rise – printing, postage – it has been difficult to prioritize our writers, who are patient and giving. But they are the beating heart of the newspaper, and we ask your help in showing our appreciation, and lifting up their work.
Thank you for helping us make a just investment in our writers.
Sincerely,
David Brule
President, Montague Reporter Board of Directors