Apron Fundraiser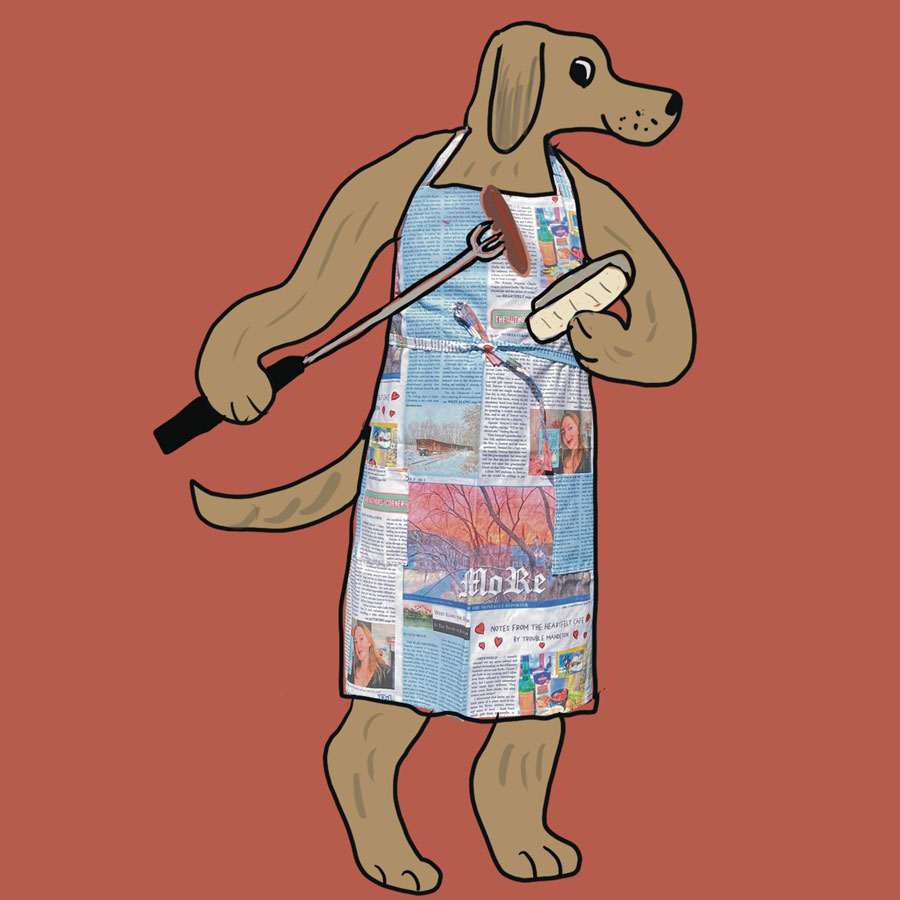 You Can't Beat Our Coverage…
Stay informed and get covered with our news-printed aprons!
Free with a donation of $100 or more while supplies last
The Reporter is offering an exciting fundraising premium – the gift of a custom newspaper-printed apron available to donors who make a gift of $100 dollars or more.
This generously-sized, unisex apron has adjustable ties and two pockets. The cotton cloth was custom printed with a page of the newspaper by Spoonflower, a North Carolina company offering digital fabric printing, and several volunteers cut and sewed the aprons!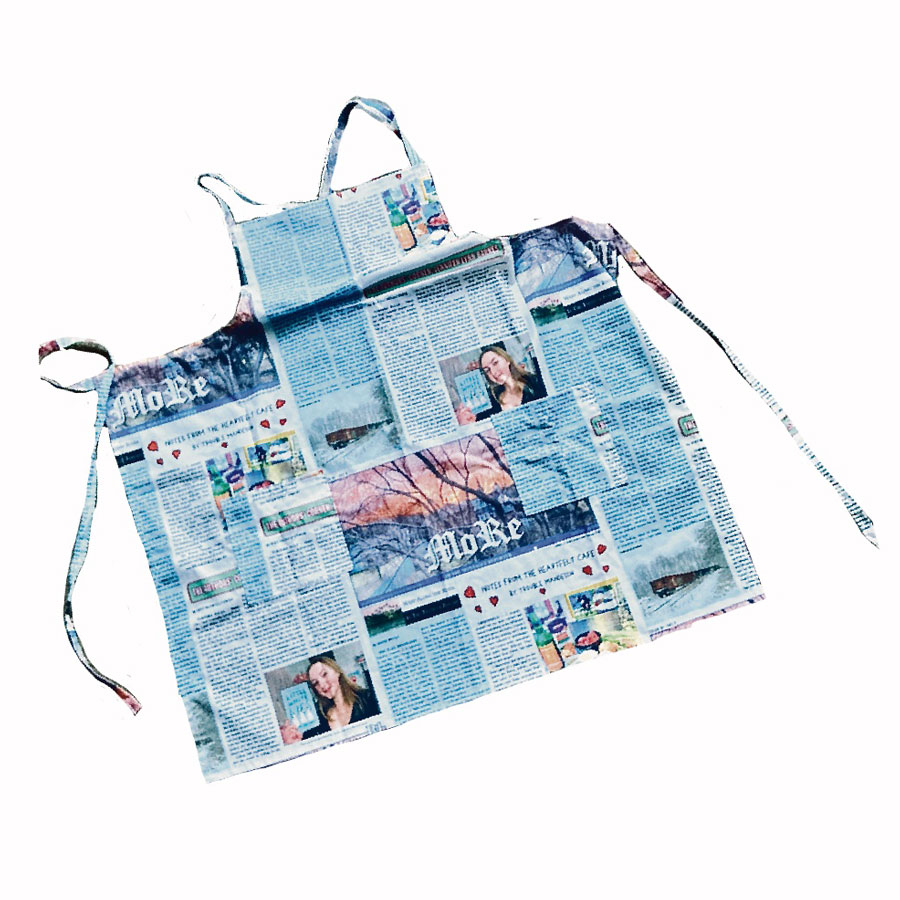 The Wrapping Paper edition is possible in part due to support from the Montague, Gill, and Wendell Cultural Councils.