By MIKE JACKSON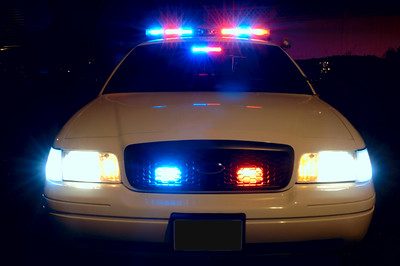 GREENFIELD – A man recently employed as a part-time reserve officer with the Buckland and Bernardston police departments was arraigned Tuesday on four counts of child pornography, according to the Northwest District Attorney's (NWDA) office.
Jacob Wrisley, 40, formerly a Shelburne resident, was arrested by state police at his Millers Falls home on Monday and arraigned in Greenfield district court on Tuesday. According to an NWDA spokesperson, investigators issued a warrant for Wrisley after receiving a tip from the National Center for Missing and Exploited Children. State police searched his home and car and interviewed him before his arrest.
Wrisley was appointed as a part-time reserve officer in the Buckland Police Department in June 2018 after attending the local police academy and was still serving in that role as recently as last summer, according to public documents reviewed by the Montague Reporter. He was appointed as a part-time reserve officer in the Bernardston Police Department in May 2019.
Buckland police chief James Hicks confirmed on Wednesday that Wrisley worked for his department since 2018, and was suspended on Monday. Hicks said Wrisley worked one to two shifts for the town per month.
"Upon learning of the arrest and charges brought against Jacob Wrisley, I was shocked and saddened," Bernardston police chief James Palmeri wrote in a public statement Wednesday afternoon. "I have a zero tolerance approach when it involves charges of this nature and some circumstances need immediate action. I have suspended Mr. Wrisley from the Bernardston Police Department and will be seeking his immediate termination from the Town."
The National Center for Missing and Exploited Children operates a "CyberTipline" for reports of child sexual exploitation online.
According to the NWDA, Wrisley's bail was set at $2,500 cash by Judge Mark Pasquariello, on the condition that Wrisley "have no unsupervised contact with any child under 18 including by electronic platforms; have no overnight stays where children under 18 are present; not work or volunteer for any organization that serves children under 18; [and] report according to a schedule to the probation department and notify probation if he moves." A pretrial conference was scheduled for June 17.
Defense attorney Jack Godleski confirmed to the Reporter that he was appointed to represent Mr. Wrisley, but declined to comment about or on behalf of his client on Wednesday.
This article was last updated at 1:51 p.m. on Wednesday, May 19.
Creative Commons photo by Flickr user Scott Davidson