$15.00 – $30.00
Order here for local pickup only!
The next pickup day is Tuesday, April 27 from 1:30 to 3:30 p.m.
Want it mailed to you? Click here for mail orders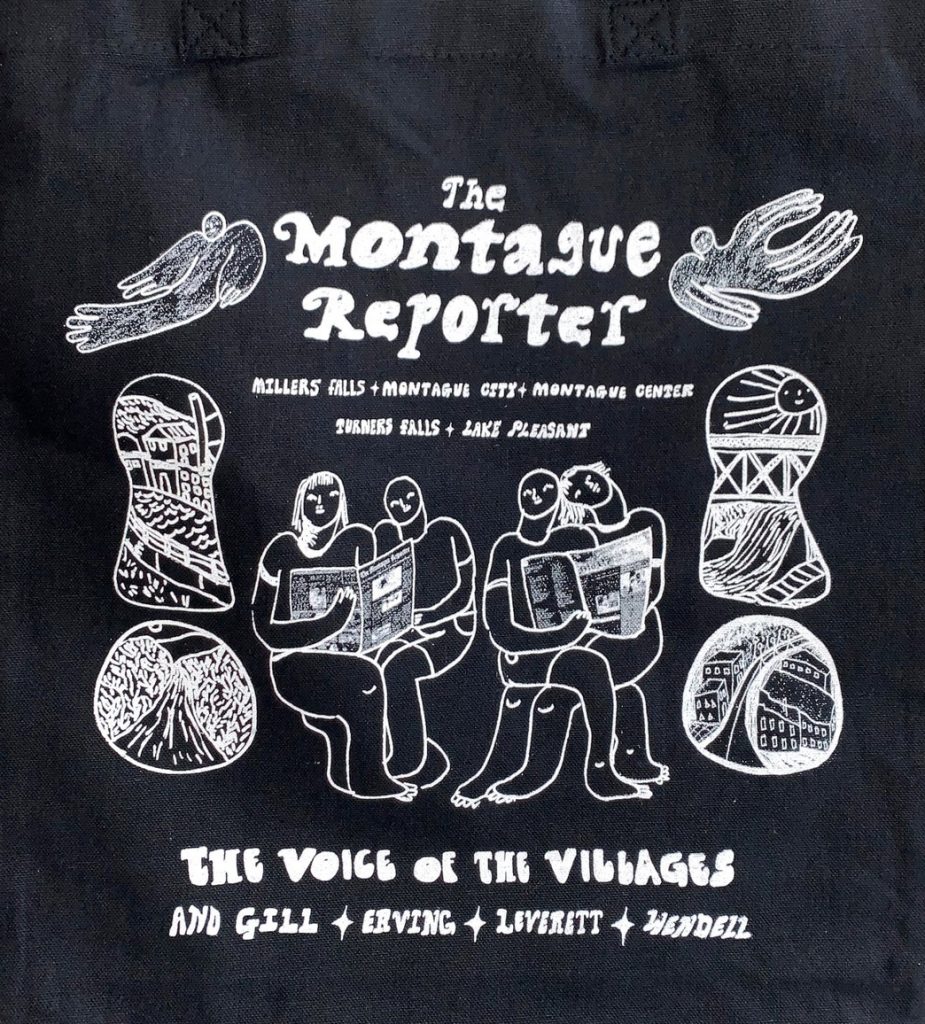 Tote bag dimensions are 15 inches W x 15 inches H x 3 inches D
Artwork and design by Emma and Charlotte Kohlmann
Sreenprinted by Fitz-to-a-Tee in Florence, MA
All proceeds support The Montague Reporter.
Sliding scale $15 to $30, choose your price below.